Nestr can now import data from Holaspirit (https://holaspirit.com/), such as Circles, Roles and Projects.
In order to use that feature, you may want to start by creating a brand new Workspace, clicking the [+Create] button on "My Workspaces". We recommend creating it for a Company or DAO using Holacracy, for better import matching.


After you create the workspace, head into it and add a Label to the workspace:


After that, you can go to "Workspace settings":


Then click the "Workspace details" tab: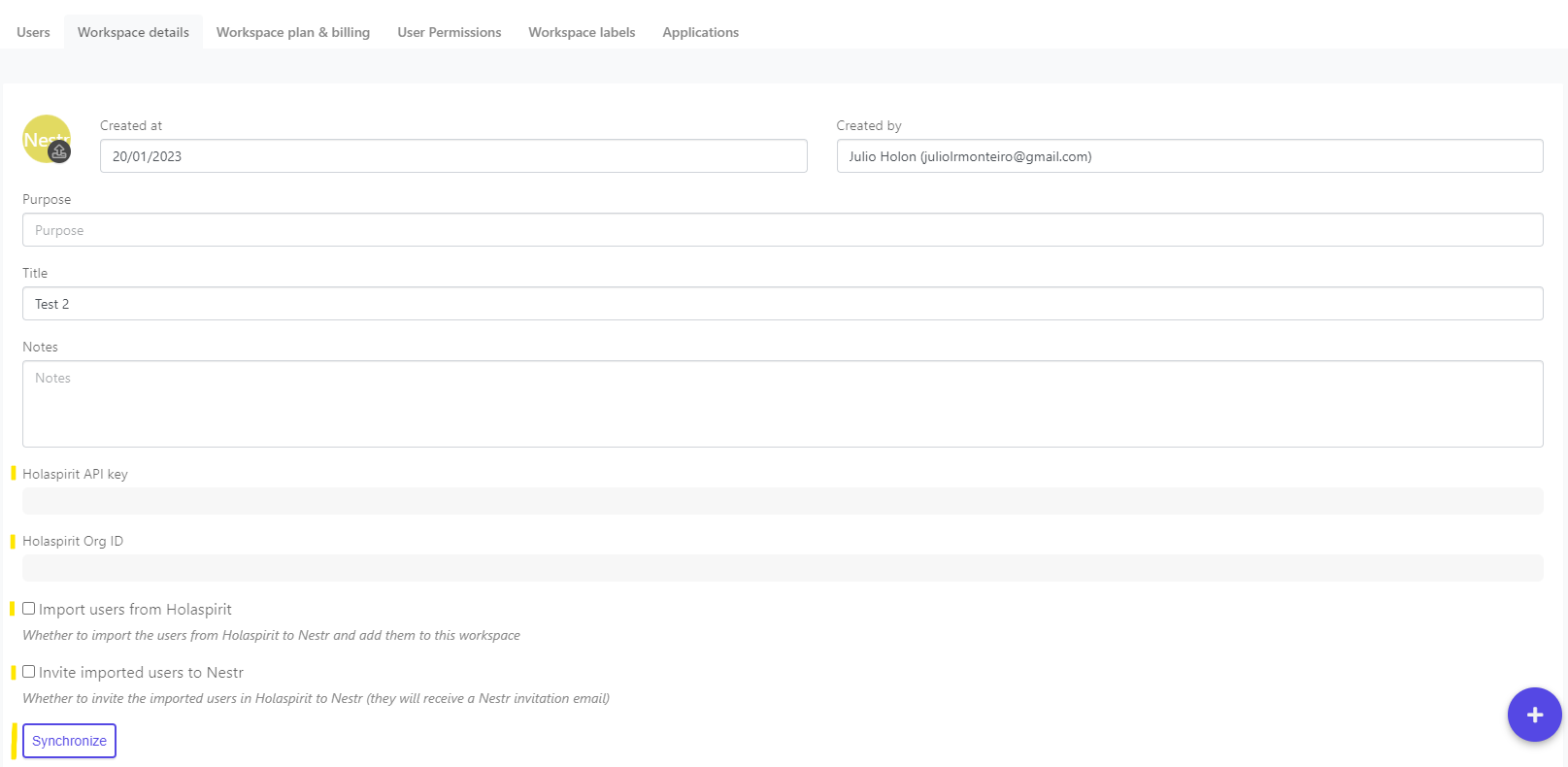 In there you have to fill the Holaspirit API key and Holaspirit Org ID.
In order to get your API key you will need to contact Holaspirit support (it's only available on the Scale plan and up.) Please include the "api:" part of the given string.
To get your Holaspirit Org ID, you have to login into Holaspirit and copy the URL where you connect, to extract the ID, something like:
https://app.holaspirit.com/o/xxxxxxxxxxxxxxxxxxxxxxxx/
Copy the number and letters from the URL, after "/o/" and before the final slash.
After you have copied this into Workspace details, you can choose options before starting the import:
Import users from Holaspirit: this defines if you want to also import Holaspirit users and attributions into Nestr, but this will not actually invite the users.
Invite imported users to Nestr: this will actually send an email invitation to these users to start using Nestr.
Once you click Synchronize, you will see the the importing steps going one by one. It could take some time for larger organizations.
You can re-run the import by clicking the Synchronize button whenever anything change on Holaspirit.